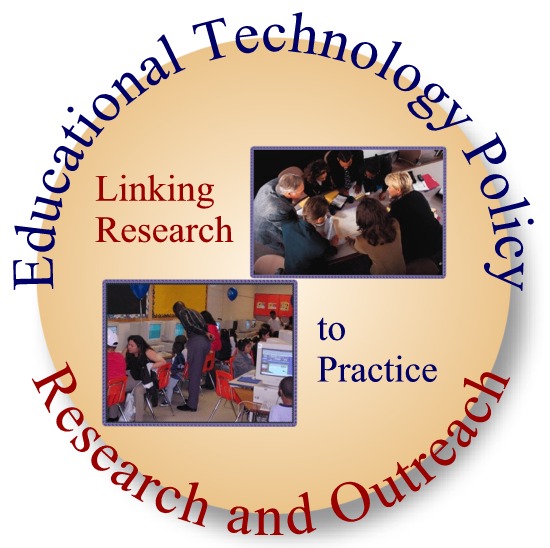 Educational Technology Policy, Research, & Outreach (ETPRO) has a long history within the College of Education. ETPRO was created to help facilitate effective uses of technology to educators at all levels by providing research-based applied curricular experiences in Instructional Technology and Educational Technology Policy.
Educational Technology Policy, Research, & Outreach extends the University of Maryland College of Education expertise to you by providing opportunities focusing on the following areas:
Professional Development
Curricular Reform
Consulting on curricular design, development and evaluation is available.
ETPRO assists with the infusion of assistive technology, and multicultural and gender sensitive content into the curriculum.
We provide advocacy for effective and research based practices for learning and teaching with technology.
Evaluation and Assessment
ETPRO specializes in program evaluation.
ETPRO consults and assists with the assessment of student learning.
Research and Dissemination
We support and provide research knowledge that advances education technology.
ETPRO disseminates research knowledge and information about learning and teaching to the University faculty, academic administrators, and the national higher educational community.
Collaboration
ETPRO supports all teacher and administrator certification requirements.
We collaborate with other colleges within the University of Maryland system, other University offices and programs involved in learning and teaching initiatives, and preK-12 schools throughout the state.
We partner with researchers and policy makers nationally and internationally.
ETPRO acts as a liaison between the school systems, businesses, and the university in order to keep up with the needs and wants of the technology community.
---